The Regional Department of Health published results from medical examinations of Berezovka's residents. According to the Regional Department of Health, half of adult residents suffer from various diseases. This was reported by a news agency Uralsk.info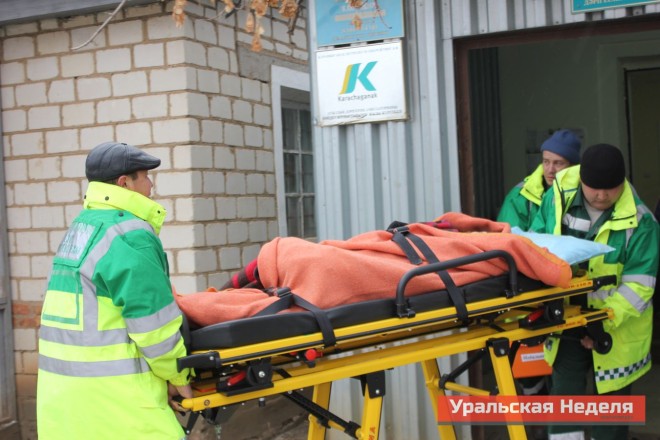 According to the Regional Department of Health's message, 1357 people, of which more than 300 were children, underwent examination. The results revealed that a half of Berezovka's residents have various diseases. In particular, 80% of children suffer from lung diseases, 21% of the population has cardiovascular diseases and 14% digestive system diseases.
"Specialists from the Institute of Cardiology and Internal Medicine are in Berezovka now, as well as specialists from the Institute of Pediatrics," the news agency of Regional Health Department added. "Also, an invitation to specialized professionals, such as a pediatric cardiologist and a neurologist, to WKO has been planned."
At the end of November a mass poisoning of about 30 students and teachers happened in Berezovka. Later, the number of victims exceeded 90 people. A special commission was created to investigate the causes of the event. The commission was created from representatives of the Regional Department of Health, Department of Ecology, Prosecutor's office, the Interior Ministry and other departments.
Additionally, the Department of Ecology began checking Karachaganak Petroleum Operating B.V. (KPO B.V.) for compliance with environmental legislation. According to preliminary findings of WKO's prosecutor, emissions of hydrogen sulfide were recorded at the Karachaganak field shortly before the poisoning. However, the exact cause of the poisoning event has not been officially named yet. The completion of the investigation is scheduled for January 20.
http://www.uralskweek.kz/2015/01/07/80-detej-iz-sela-berezovka-stradayut-legochnymi-zabolevaniyami-oblzdrav/
Published: Wednesday, January 7th, 2015