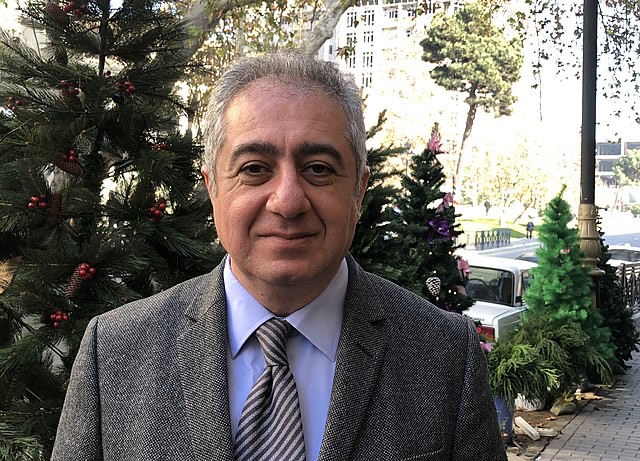 Linden, July 24 – Gubad Ibadoghlu, a world-renowned academic and economist dedicated to promoting democracy, transparency, and accountability, was arrested on July 23rd in Baku, Azerbaijan on trumped-up charges of manufacturing and selling counterfeit money. The details of his arrest are deeply troubling and raise serious concerns about his health and well-being, as well as the safety of his family. Crude Accountability urges the international community to take immediate and decisive action to hold the government of Azerbaijan accountable for this egregious violation of human rights.
According to Ibadoghlu's family, the arrest involved a violent physical assault on Gubad and his spouse, Irada Bayramli, which was inflicted by unidentified individuals claiming to be government forces, lacking proper identification and due procedure. Ibadoghlu is allegedly being held in the Main Directorate for Combating Organized Crime (MDCOC) in Baku, a department notorious for its history of mistreatment and torture of political prisoners. As a result of the assault, Bayramli sustained bruises; little is known about the extent of Ibadoghlu's injuries.

Ibadoghlu's health, already fragile due to diabetes and high blood pressure, is at immediate risk because the Azeri officials are denying him access to vital medication.
"The situation is urgent," said Emin Bayramli, Ibadoghlu's son. "With every passing hour, my dad's condition is getting worse. He is at risk of a heart attack or a stroke because of his diabetes. They have not let him take any of his medication. I urge everyone–we are in a fight against time. The Azerbaijani government has serious intentions of killing him."
The charges brought against Gubad Ibadoghlu accuse him of manufacturing and selling counterfeit money as part of an organized group, carrying a punishment of eight to ten years of imprisonment. These accusations are clearly fabricated and follow a pattern of officially sanctioned violence and harassment against opposition figures in the country.
Crude Accountability demands the immediate and unconditional release of Gubad Ibadoghlu. Crude Accountability also calls on the international community to do the same to hold the Azerbaijani authorities accountable for their actions and to safeguard the rights and dignity of civil society members in the country.
For more information, please contact:
Kate Watters, Executive Director
+1-571-332-5895
kate@nullcrudeaccountability.org