Washington, D.C., Release: February 20, 2020.
Immersive photo exhibit 'Afterword' by Nata Li opened February 19 at the Institute for European, Russian and Eurasian Studies (IERES), 4th floor, Elliott School of International Affairs, Washington, D.C.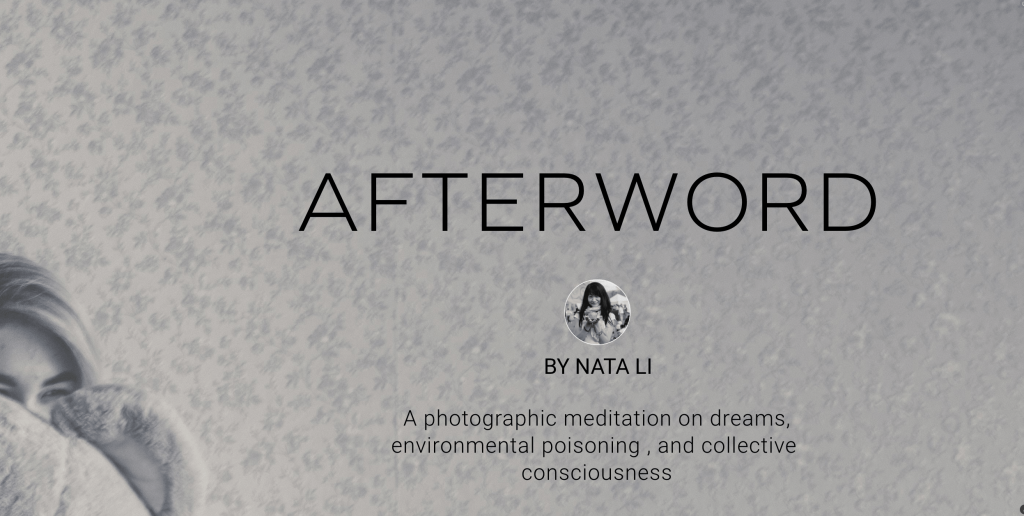 The exhibition will be on display until March 9th.
Kazakhstani photographer Nata Li captures the aftermath of the Berezovka tragedy – toxic poisoning of children from Western Kazakhstan. On November 28, 2014, 25 school children from Berezovka suffered from convulsions, fainting spells, dizziness, elevated blood pressure, and severe headaches. The evening before, an accident took place on the Karachaganak Oil and Gas Condensate Field, which is located a mere five kilometers from the village. To this day, the children continue to be ill.
The exhibition focuses on one of the girls – Albina Iskakova, who is trying to recover while still maintaining some sort of typical teenage life.
"Out of all the materials about the tragedy of the village of Berezovka created over the years, there was no personal history of a child, and after all, every child is a person, not a silent and powerless creature. I saw a strong personality in Albina and wanted to tell her story; maybe it will somehow help her and people like her," says Nata Li.
Each photograph is supplemented with a QR-code that allows the viewer to listen to different parts of the interview with Albina on smartphones (available in English and in Russian). Real-life sounds, in-depth interviews with Albina, and striking images of the abandoned village create a memorable and immersive effect.
"The project was designed as a private conversation with Albina, one on one, because personal conversation heart to heart is what we are losing in our society, but to which we are very drawn. I decided to use Albina's voice, and I recommend bringing headphones to the exhibit to experience a personal conversation," explains the artist.
Photographs include portraits of Albina and striking images of the abandoned village – the residents Berezovka were relocated in 2018, after 15 years of fighting for environmental justice.
Nata Li is a photographer based in Kazakhstan. Her work was previously featured at LaGuardia College in New York, at the Civic Solidarity Platform meeting in Poland, and in Almaty, Kazakhstan.
The pictures were originally done as a part of the Rights Reframed project supporting media professionals covering Central Asia and done with the support from IPHR and NMAP.
More information about the photo project can be found at: https://readymag.com/Afterword/index/2/
Contact: Elena Sorokina
Communications Manager
Crude Accountability
elena@nullcrudeaccountability.org
crudeaccountability.org