Crude Accountability is an environmental and human rights nonprofit organization that works with communities in the Caspian and Black Sea regions, who battle threats to local natural resources and the negative impacts on their health. Crude Accountability works on the local, national, regional, and international levels in partnership with active communities and organizations committed to a just and environmentally sustainable world. Based in Alexandria, Virginia, Crude Accountability also collaborates with environmental organizations in the United States working on similar issues.
Crude Accountability does not accept funding from the petroleum industry. All of our funding comes from individuals and private foundations.
Staff and Board
Crude Accountability is a consensus-driven organization that is committed to environmental and social justice and to the protection of the Caspian Sea. Crude Accountability was created to implement social change, and is committed to the principles of transparency, community-based activity, and a grassroots approach to social and environmental change. In addition to treating partners and colleagues with respect, Crude Accountability strives to be progressive, equitable and socially conscious in its internal operations and in the actions of its staff and board.
Crude Accountability Staff

Kate Watters, Co-founder & Executive Director
Kate manages the organization's programmatic and organizational development as well as working as Crude Accountability's lead campaigner. She has led a wide variety of trainings and workshops for environmental activists throughout the former Soviet Union, including air monitoring, human rights awareness and popular epidemiology. She has also trained local activists to understand compliance and accountability mechanisms at the World Bank. Kate has been working with environmental activists in the former Soviet Union (FSU) since the early 1990s, has traveled extensively throughout the region and speaks fluent Russian. She has published numerous articles on civil society and the environmental movement in Central Asia and the Caspian region. Kate has an MA in Russian Area Studies from Georgetown University, and a BA in Russian literature from UMASS-Amherst.

Sergey Solyanik, Consultant
Sergey has been an active participant in Kazakhstan's environmental movement since 1990. For nearly twenty years he worked at the Ecological Society Green Salvation, one of the oldest and most respected public environmental organizations in the country. Sergey has a degree in electrical engineering and a Masters in Environmental Politics from Keele University in the UK, which he earned under a Chevening Scholarship granted by the UK's Foreign and Commonwealth Office. In 2001, Sergey participated in the US government sponsored "Contemporary Issues Program," through which he conducted research on the interactions between American non-governmental organizations and transnational corporations. Sergey's interests include protecting the human right to a healthy environment, and monitoring and influencing the activities of transnational corporations and international financial institutions operating in Kazakhstan and throughout Central Asia. Sergey speaks Russian and English.
Sonia Zilberman, South Caspian Energy and Environment Program Director


Sonia joined Crude Accountability as a consultant in November 2013. Her professional portfolio focuses on civil society participation and justice-based advocacy with governments and intergovernmental organizations. Prior to joining Crude Accountability, she worked at CIVICUS-World Alliance for Citizen Participation, where, in collaboration with over 50 civil society organizations from across the Eurasia region, she developed and coordinated a civic network to advocate for human rights and space for civil society through engagement with governments and intergovernmental organizations. Before this, she worked at The Bank Information Center, promoting Indigenous peoples' rights concerning the extractive industries in Russia. She has also held consultancies with The Nature Conservancy; and worked as a Research Fellow at IUCN-The World Conservation Union, where she conducted analyses of social and environmental policies of Multilateral Development Banks and other institutions. Sonia holds an MA in International Development Studies, and BAs in International Affairs and Russian Language and Literature from The George Washington University in Washington DC. She is a Russian-born US national, fluent in Russian and English, and proficient in Spanish.
Yulia Genin, Russia Program Manager


Yulia a Russian attorney and has a Bachelor of Laws (LL.B.) degree from Moscow State Law Academy. At MLSA, Yulia specialized in Public International Law and wrote a graduate thesis on the protection of World Heritage cultural sites. She also holds a Master of Law (LL.M.) degree from American University Washington College of Law where she received a scholarship for contribution to international law program and two awards for the highest scholastic average. Yulia is a human rights and environmental attorney and advocate. Prior to joining Crude Accountability, Yulia participated in internship programs at the Center for International Environmental Law (CIEL) and Defenders of Wildlife. She also volunteered for the Russian civil society organizations, Environmental Watch on the North Caucasus and EcoOborona.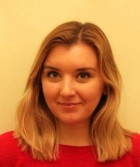 Elena Sorokina, Communications Manager
Elena has a M.A. in Media Studies from Syracuse University where she received a scholarship for contribution to free speech and The First Amendment program. At Syracuse University, Elena specialized in studying press and government relations, online activism and non-profit communications. She also served at The Tully Center for Free Speech at the Newhouse School for Public Communications. She holds a degree in Journalism from Moscow State University where she studied Business Journalism and Media Management. In Russia, Elena worked as a journalist for various Russian and international news outlets and volunteered for election monitoring campaigns. Her reporting was recognized by The Paul Khlebnikov Fund that supports young democracy-oriented Russian journalists. Prior to journalism and communications work, Elena participated in the Future Leaders Exchange program in Oregon that sparked her interest in non-profits and environmental organizations.
Riccardo Lepri, EU Advocacy Coordinator, Campaign "Prove They Are Alive!"
Riccardo Lepri joined the campaign "Prove They Are Alive!" in September 2014, to coordinate advocacy with EU institutions in order to raise the visibility of the campaign and promote EU initiatives to support the campaign demands to the government of Turkmenistan. Before joining the campaign, Riccardo worked in the European External Action Service for the Secretariat of the Geneva Discussions on the crisis in Georgia, and in the OSCE offices in Turkmenistan from 1999 to 2003 and Tajikistan from 2003 to 2009. In Turkmenistan he was Economic and Environmental Officer, working mainly on the Aarhus Convention; in Tajikistan he started as Human Rights Officer, then moved to the position of Programme Coordinator and eventually became Head of a newly created Economic and Environmental Department. As Human Rights Officer he worked on prison reform, torture and human rights education; as Programme Coordinator he reviewed all the office´s project proposals and coordinated the preparation of budget and strategy documents. He holds a degree in Political Sciences, International Affairs from the University of Rome and a Master Degree in International Humanitarian Aid NOHA (Network on Humanitarian Assistance) from the University of Louvain (Belgium). He is currently following online courses on International Human Rights Law by the University of Louvain. He is professionally fluent in English, French and Russian.

Marian Wiggins, AccountantMarian has a Bachelor's Degree in Accounting from The College of William and Mary and has been working in the field for about 18 years. She started out as an auditor for Ernst & Young, where she honed her analytical accounting skills as well as her understanding of financial controls and procedures. Marian then worked for a start up and then a government contracting firm before finding her niche, which is non-profit accounting. For the last 12 years, Marian has worked with several social service non-profits and is currently serving on the board of the Alexandria Friends of Mental Health as their treasurer. She has put into place controls and procedures as well as structured the accounting system in most of the places where she has worked, particularly the non-profits. Marian believes in combining her financial skills with her love of supporting good causes.
Crude Accountability Board of Directors
Crude Accountability's Board of Directors is comprised of activists, scholars and scientists who are actively involved in a variety of social justice issues. The board meets quarterly via conference call or in person to discuss policy, management, development and the strategy of Crude Accountability. Members serve a three-year, renewable term and are voted on to the board by other members in accordance with the organization's bylaws. Current board members include:
Catherine Cosman recently retired as Senior Policy Analyst at the United States Commission on International Religious Freedom where she was responsible for the countries of the former Soviet Union. From 1976-1989 she served on the staff of the U.S. Commission on Security and Cooperation in Europe as senior analyst on Soviet dissent. Ms. Cosman was also a commentator on Soviet society for a nationally syndicated U.S. radio program. From 1989 to 1992 she worked for Human Rights Watch where she wrote several studies on ethnic conflicts in Central Asia and the Caucasus and the human rights in the then-USSR. Working with emerging independent labor unions for the Free Trade Union Institute (1992-1996), she focused on Kazakhstan and Azerbaijan. From 1996-1998 she lived in Estonia where she was the Senior Expert of the OSCE Mission, working on the integration of the Russian minority into Estonian society. She managed the Central Asian and Caucasus grants program at the National Endowment for Democracy, before joining the Communications Division at RFE/RL in 1999 where she edited "Media Matters" and "(Un)Civil Societies." Ms. Cosman received a BA in History from Grinnell College and a MA and an ABD in Slavic Languages and Literatures from Brown University. She also has studied at the Free University of Berlin and the All-Union Institute of Cinematography in Moscow.
John Deever is a writer, editor, and local environmental activist in rural Ohio. He served in the U.S. Peace Corps from 1993 to 1995 in the first group of English teachers sent to newly independent Ukraine. From 1999 to 2003, he was editor ofGive & Take: A Journal on Civil Society in Eurasia, the quarterly magazine documenting civil society and NGO development of ISAR: Initiative for Social Action and Renewal in Eurasia. John also worked as production coordinator for RFF Press in Washington, DC. He is the author of Singing on the Heavy Side of the World, a memoir of his time as a Peace Corps volunteer.
Leanne Grossman is a naturalist in the San Francisco Bay Area. She has been active in efforts to secure domestic and international social and environmental justice for more than four decades. Leanne is a former board member of Global Greengrants Fund. She served as Communications Director of the Global Fund for Women until 2008 and as Deputy Director of ISAR until 1996. Leanne earned a BA at UC Berkeley and an MA in international policy at the Monterey Institute of International Studies. Leanne has earned two certificates in natural history and environmental management at Merritt College in Oakland, California, where she lives.
Jelson Garcia has crisscrossed the working environments of grassroots networks, international nonprofits and the Philippine President's office. He has been involved in mass organizing with agrarian communities, convened State and non-State actors supporting the economic transitions of demobilized combatants and remote populations emerging from armed conflicts, and developed learning strategies for humanitarian and development practitioners. He currently serves as the Asia Pacific Director of the Natural Resource Governance Institute, focusing on Indonesia, Myanmar, the Philippines, Timor-Leste and Vietnam. He oversees multi-country teams involved in focused policy and institutional reform efforts in the oil, gas and mining industries. Before joining NRGI, Jelson served as the Asia program director for the Bank Information Center. He was responsible for strategic programming and staff operations in Southeast Asia, South Asia and Mongolia, and program representation in Washington, D.C. He aligned BIC's country and regional strategies with global and crosscutting programs such as collective movements for robust environmental and social safeguards, accountability mechanisms, transparency policies, energy strategies and private sector lending standards of IFIs. Jelson earned a B.A. in anthropology and comparative sociology from Macquarie University and a master's degree in anthropology from the University of the Philippines. He is a co-founding board director of IFI Watch Myanmar.
Yörük Işık is an international consultant based in Istanbul, where he runs his foreign policy social media project, Bosphorus Observer, analyzing military movements on the Turkish Straits. After working in the European Parliament, he spent 17 years in Europe, the Caucasus and Central Asia, working for a Washington, DC, based non-profit organization to promote democracy and accountable governments. Mr. Işık studied international relations and Russian foreign policy at the Universities of Kansas, Helsinki, and Amsterdam.
Sebastien Peyrouse, PhD, is a research professor at the Central Asia Program in the Institute for European, Russian and Eurasian Studies (George Washington University) and a senior fellow at the East West Institute. He worked five years in Central Asia, at the French Institute for Central Asian Studies in Tashkent, Uzbekistan (1998-2000, 2002-2005), and was Research Fellow at Woodrow Wilson International Center for Scholars, Washington D.C. (October 2006-June 2007). His main areas of expertise are political systems in Central Asia, economic and social issues, Islam and religious minorities, and Central Asia's geopolitical positioning toward China, India and South Asia. He has edited several volumes on Central Asia and has published a monograph, Strategies of Power, Dilemmas of Development (Armonk: M. E. Sharpe, November 2011), and, with Marlène Laruelle, The 'Chinese Question' in Central Asia. Domestic Order, Social Changes, and the Chinese Factor (London, New York: Hurst, Columbia University Press, December 2011) and Globalizing Central Asia: Geopolitics and the Challenges of Economic Development (Armonk: ME Sharpe, 2012).
Neil Tangri is currently a PhD candidate in paleoceanography at Stanford University. Previously, he led the waste and climate change campaign for GAIA, the Global Alliance for Incinerator Alternatives and the Global Anti-Incinerator Alliance. A founding member of GAIA and formerly with Essential Action, he has also worked as a community organizer; as a media advocate training grassroots activists in press relations; as a researcher documenting urban environmental problems and their causes in India; and as a tall ship sailor. Neil speaks English, Spanish and Hindi. He is based in Palo Alto, CA
Yevgeniy Zhovtis is a director of the Kazakhstan International Bureau for Human Rights and Rule of Law, founder and board member of the "Bota" Foundation, and a participant in a Working Group on Reform of Electoral Legislation in Kazakhstan. He has received several honors for his work in human rights over the past decade, including the 1998 USA and European Union Democracy and Civil Society Award, the 1999 International League for Human Rights Award, the 2005 International Helsinki Federation Recognition Award, and the 2007 Friedrich Ebert Stiftung Human Rights Award. In the early 1990s, Mr. Zhovtis worked for the Independent Trade Union Center of Kazakhstan, now the Confederation of Free Trade Unions of Kazakhstan. He left his work to study law in 1996, and in 1999 graduated with honors from the High Law School "Adilet" in Almaty, Kazakhstan. In 2002 he was named the Best Lawyer of Kazakhstan. Zhovtis has published more than 150 publications on the problems of democratization and economic transformation, and on the human rights situation and rule of law in Kazakhstan, and has lectured extensively on these topics at various universities. Mr. Zhovtis has chaired various committees, such as the Forum of Democratic Forces of Kazakhstan and the board of Directors of "Soros-Kazakhstan" Foundation. He has also participated in the Consultative Council on the Problems of Public Policy; the Working Group on Abolition of the Death Penalty; the OSCE Expert Panel on Freedom of Assembly; the Expert Council attached to the Commission on Human Rights under the President of Kazakhstan; the Expert Council on Free Access to Justice attached to the Ministry of Justice of the Republic of Kazakhstan; the Open Society Institute Sub-Board on Law, Human Rights, and Criminal Justice; the Kazakhstan Democracy Informational Network; the "Interlegal" Foundation; the Civil Movement "Azamat"; and the Social-Democratic Party of Kazakhstan.
Crude Accountability Co-Founder Kate Watters also serves on the Board of Directors.
Donors
Crude Accountability is funded by private foundations and individual donors. We do not accept funding from the petroleum industry. If you would like to receive more information about our funding, please contact us at info@nullcrudeaccountability.org.
If you would like to support Crude Accountability, please click here.
Testimonials
We are pleased to offer a way for you to share your thoughts on Crude Accountability. Below you can read some of the recent feedback we have received on our environmental justice campaigns in the Caspian. Whether you're a colleague, donor, supporter, oil company CEO or a new friend, we invite you to read this commentary and to share your thoughts on the value of Crude Accountability.
Also, you can jump in on the Crude conversation by becoming an official fan on Facebook. We look forward to seeing you there!
Leanne Grossman, Crude Accountability Board of Directors
Oakland, California, USA
I'm so proud to be a member of Crude Accountability's Board of Directors because Crude speaks truth to power. Crude Accountability defends environmental rights activists in the most dangerous moments and doesn't run away from the fire.
Svetlana Anosova, Chairman, Public Association "Zhasyl dala"
Berezovka, Kazakhstan
Crude Accountability is a relatively young, but already quite experienced organization. Our public association (at that time still an initiative group), had a lot to learn in 2002, and the role of Crude Accountability was critical in our coming into being. It is difficult to identify a goal without an experienced teacher. Crude Accountability was that sort of teacher for us. During our years of partnership with the organization, we have learned a lot from its members—Michelle Kinman and Kate Watters. Their optimism and confidence in the triumph of justice compels everyone who is near them to have the same feelings, and despite setbacks, to find new solutions. There are endless examples of the merits that demonstrate that Crude Accountability is a trustworthy friend and partner with whom it makes sense to undertake serious tasks. The hope for long-term mutual cooperation and support inspires us to the belief that together we will overcome all difficulties and achieve the lofty goals that have been given to us on behalf of the global community.
Andrey Zatoka, Environmental activist and member of the initial Crude Accountability Board of Directors
Dashoguz, Turkmenistan
It is awkward for me compliment Crude Accountability because I've been involved in its activities. But I must say that I am proud of my participation in its formation and work. I remember how our international collaboration began—with ISAR's "Seeds of Democracy" Program and then with its Caspian Program. And I remember the stage when the main "motorists" of Caspian cooperation, Kate and Michelle, tried to attract and draw on the best activists and best ideas for a great cause—saving the living Caspian. I am proud of the principles that we put together and have followed all of these years. And the only thing that upsets me is that Crude is practically the only completely principled defender of a living Caspian. And that there is still so very much to be done to save the Caspian, and that the possibilities are limited.
Sergey Solyanik, Consultant, Crude Accountability
Almaty, Kazakhstan
Crude Accountability is unique in that it works to solve environmental problems of the Caspian region on the local and international levels: from support for local initiatives in defense of environmental human rights, to participation in discussions about international agreements in defense of the Caspian Sea. This enables them to fully engage in decision-making and to understand the situation throughout the Caspian region, as well as in individual countries.
Crude Accountability also plays an important role by providing local residents with an opportunity to bring their concerns to highly placed people who make decisions about environmentally dangerous projects in the countries of the Caspian region: representatives of the international financial institutions, and politicians in the USA and Europe.
Contact Us
For general inquiries, please write to info@nullcrudeaccountability.org.
Kate Watters
Executive Director
P.O. Box 2345
Alexandria, VA 22301
Tel./Fax: 703.299.0854
kate@nullcrudeaccountability.org